We recently caught up with Chester Tri Club junior member, Matt Willis, who recently won the ITU Duathlon World Junior Championships, and the ETU Triathlon Junior European Cup the following week. Here's what Matt had to say…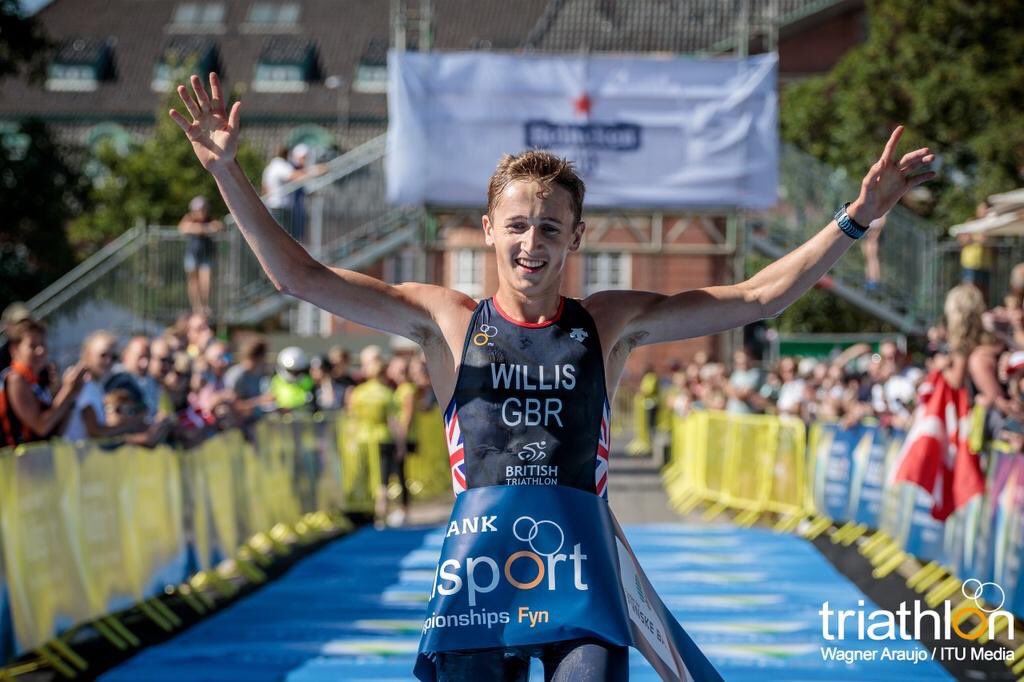 So Matt, where are you from and where do you live?  I was born and raised in Marford and I attend Kings school in Chester.
How did you first get into Triathlon? I always liked running and swimming and then I started cycling with my dad, so I decided one day to put all three together and give triathlon a go. I think I started with Chester Tri when I was between 8 or 10 years old. I still manage to attend the adult swim sessions on a Monday, Friday and Sunday at the club.
What do you like to do apart from swimming, running and riding your bike? I play the piano an also the saxophone.
What's your favourite nibble after a long ride? Anything with chocolate in!
What's happening in your life at the min outside of Triathlon? I'm currently hoping to go to Loughborough University in September to study Maths, Accounting and Financial Management so I'm hoping to achieve the right results this year to get me in.
Loughborough has a good reputation of sport and triathlon in particular, are you excited about going there? Yes definitely. The facilities seem really good, and I've already spoken to a coach there who seems to know his stuff, so fingers crossed
So your recent races, what was the standout moment for you? I finished 8th the year before at the European Gold Cup so was hoping to do a bit better this year. I've worked a lot on my running so I went there with a little higher expectation than last year. Once I came off the bike there was a lead group ahead of me on the run so I was trying hard to catch them. I managed to do so half way around the second and final lap and then dropped them with about 500 meters to go. I was buzzing with the win!
So what were you splits at the Europeans? I don't remember to be honest. I'm usually around sub 15:30 for the 5K run and my speed is normally above 25 mph for the bike splits. I ran a 14:24 5K recently in a road race.
Do you train with power on the bike? I don't train with a power meter but I use Zwift a lot. My FTP on Zwift is 340Watts but I think I'm probably a bit higher in reality.
Do you have a coach? No, I'm self-coached, I plan all my running and cycling myself and I attend swim sessions at Chester Tri & Wrexham, where the sessions are coached by swim coaches.
What are your future aspirations within the sport Matt? I'm aiming to compete at elite junior level for the foreseeable future and then long term I would like to compete at the Commonwealth Games and Olympics for GB. I'm hoping to qualify for the elite juniors at the World Championships at Gold Coast in September this year at London Triathlon in August.
We are all very proud of Matt and his achievements so far!  To find out more about the junior section click here.